Our friends at neobuggy have some news of their next neo race, the neo'09.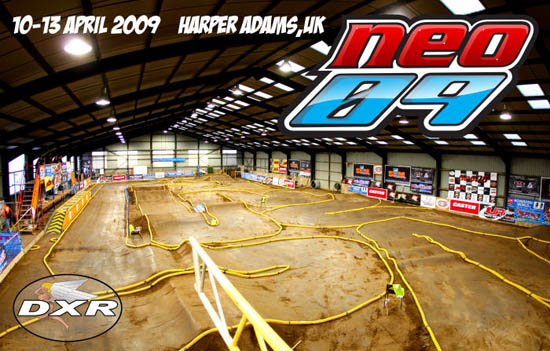 Neo Buggy is pleased to announce the return of the Neo race in 2009 ("Neo09"), after the success of Neo08 in March this year, the event will once again be hosted at the Harper Adams facility, with DXR as organizers. Using a similar timetable as Neo08 with some tweaks, the event will have an entry limit of 180 1/8 buggy drivers. A special 'invite only' 1/8 Electric Buggy class will also be run alongside the main class. The date of the event is 10-13 April 2009; 4 days over Easter, with 1 day of practice, 2 days of qualifying, and finals on Monday. We hope to once again welcome some of the finest 1/8 offroad drivers to attend this prestigious event.
http://www.neo09.net/
oOple
have attended the last two neo races and provided extensive coverage -
neo-2006
-
neo08
If you're interested in sponsoring an oOple race report from the neo09 then please get in touch.