Click title to order straight from our website, or call 01243 842233 Mon - Fri 08.30 - 14.30 to order over the phone.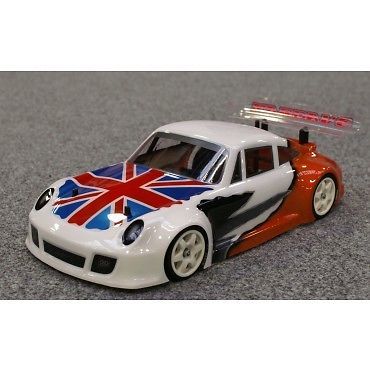 The "Type P " latest GT3 Porsche Body is designed to fit 1:12 GT12 class cars.
Excellent for the GT12 BRCA racing class 205mm wheelbase and fits a wide range of 1:12 scale chassis .
Made from 1mm Lexan and is ready to be cut out and painted.
Supplied with a separate rear wing , wing fitting kit and window masks.
Important - not legal for GT12 BRCA Nationals
Shown in the pic is Chris Wilkinson's excellent Type P bodied Mardave
You will receive a clear lexan body moulding which is uncut and unpainted
Rear wing is also uncut and unpainted.
Coming soon - choice of rear wings for tuning performance.