---
http://www.oople.com/rc/photos/revie...car/index.html
"I heated up the Alpha engine with a hair dryer for a few minutes until it was toasty warm. Ragging the car down on the starter box it made noises that sounded good and a puff of smoke- woha, this isn't too hard after all. The smoke was actually the connector inside the starter box melting from the strain of twin motors attempting to spin a big rubber wheel against an alloy chassis. So - I didn't quite have things lined up properly?"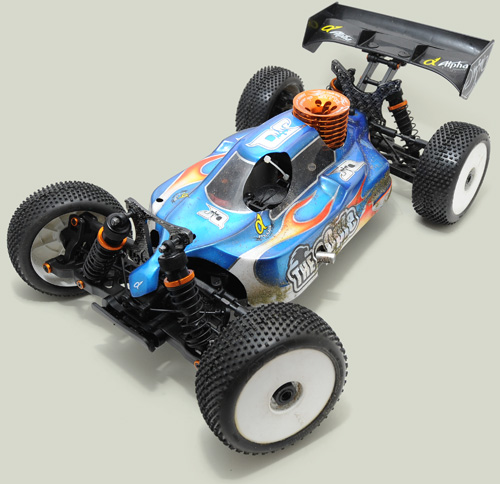 __________________
SP12/RC10/XLS/JRX-2/XX/XXCR/XXCR-KE/XXX/XXXBK2/CR2/Xpro/B4/XX4/XXX4/X5/X11/DEX410/DEX210/DNX408/8ight/VW Golf GTI MK2/VW Golf TDI Wagon/Ovlov V70 D5/VW Beetle II (registered to Carrie)/Bailey Ranger/(does anyone read this bullshit?)/Creda Tumble2/HotPoint FE800/BOSCH SGS45C02GB/Dyson DC04/new patio doors & windows/freshly painted bannister rail & skirting boards, baby.
---
Last edited by Stu; 31-10-2015 at

08:00 PM

.