Quote:
Originally Posted by
AC199

Shame I didnt see this thread earlier...

Corsair RAM used to be good back in the heady days of BH5 and BH6 chips, now however, its quality has fallen to a level that kinda makes it an iffy choice.

I run GSkill Rip Jaw, my missus runs GSkill Rip Jaw and I recommend it to anyone...

Secondly, to solve the issues with the cooler obscuring stuff, fans work well in push or pull configs, especially with case fans to balance up the air flow... Turn the cooler round by 180░... make sure the rear case fan is exhausting, and check the front 2 fans are blowing in... Roof fan should always be exhausting, hot air rises remember (not heat, heat is a form of energy and doesnt move anywhere)

Looks like a nice build though, but for the love of god, take the antistatic wrist thing and throw it in the bin, just make sure you touch the case before you fit any components, 12 years building PC's and never killed a single thing with static...
I must admit iv heard many bad things about the reliability of the ram now, however its only really the bad things you see on the net.
BUT!!! ha ha

I now have g skill ram installed and it works no problem. It also looks quite err nice ( hmm does this sound like im becoming an even bigger anorak now ha ha ).
Few pics again.
New ram fitted....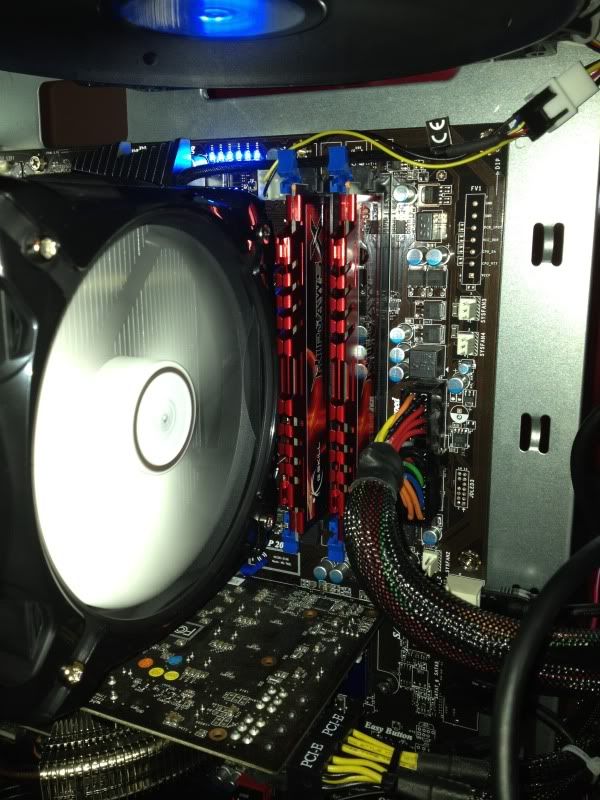 Side view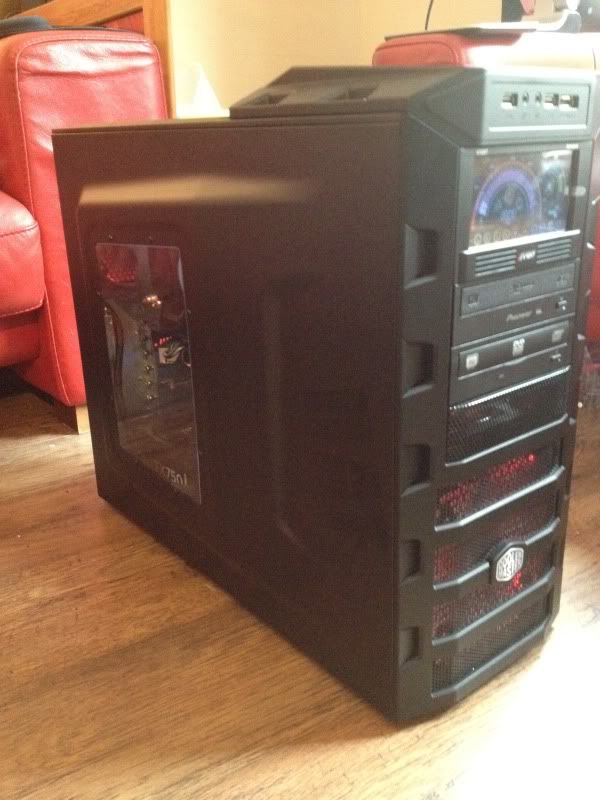 Close up, not a good pic really as its reflective and iv not re done the cabling neat

Heres something neat on the mobo. Its called OC genie. Its basically a push button, that activates software to automatically overcock the cpu. It lights up when active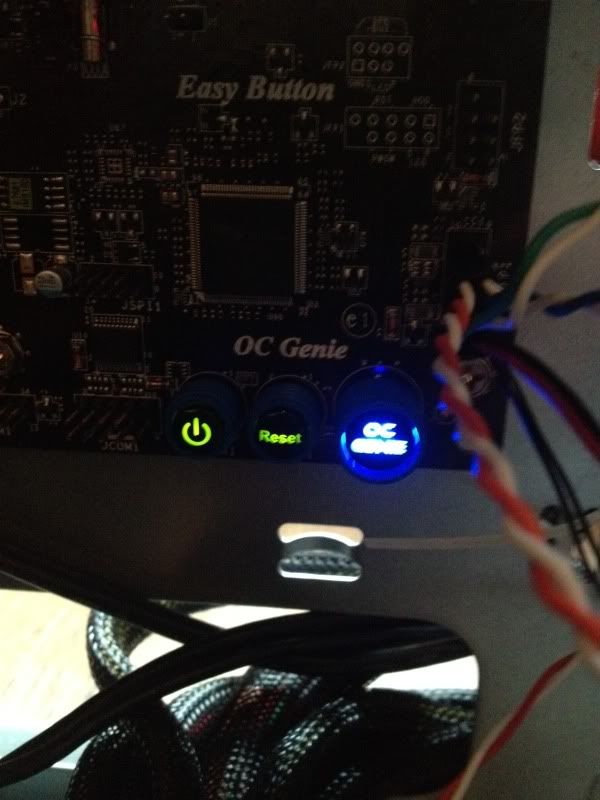 It basically took my stock speed and boosted it to 4.2, cant complain although it takes the fun out of actually understanding what overclocking is actually doing.
Better pic of new ram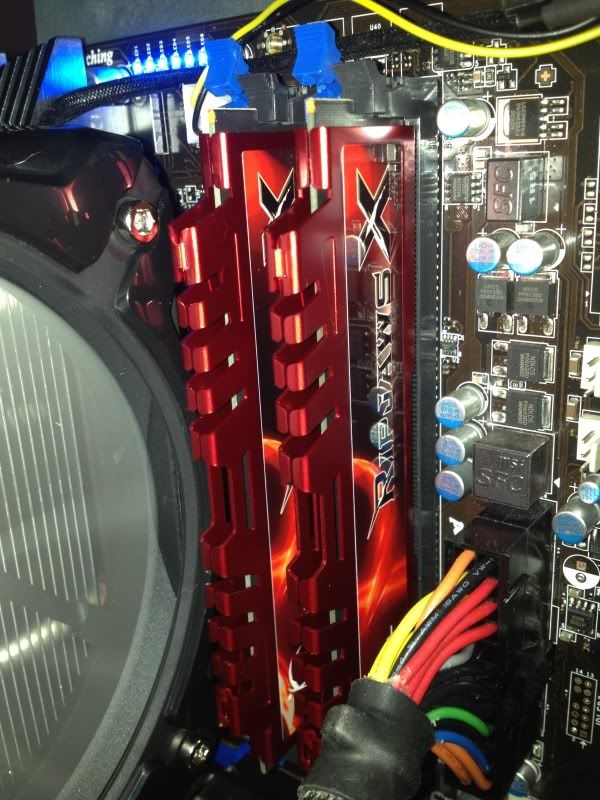 And lastly to re run the windows experience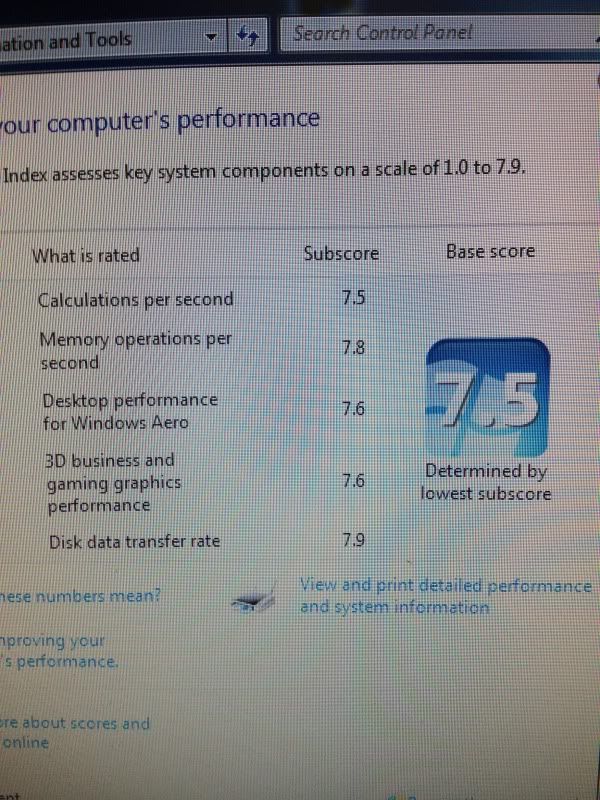 That wil do nicely. Just need to spend probably hours now messing around with drivers and updates trying to get the sound working, or i could be lazy and just put a new sound card in ha ha.
Col.
__________________
TRF 501x - Tamiyafied
Madrat - Bograt
Rc10 FT T4
RC18T
Lunchbox Gold
X-6 squared
Lrp, Novak, Robitronic, Ko Propo, Ezrun , Trakpower ,Team Scream, Demon, Microtech, Dms, Good old Jezza, Je-Spares, Bolton Model Mart,
My Feedback
http://www.oople.com/forums/showthread.php?t=25199