Im selling a few cars over the next few days.
Tamiya Tt01 e spec ( upgraded with top deck etc) see here for spec:-
http://www.tamiya.com/english/produc..._wrc/index.htm
Its fitted with upgraded bearings and this car also comes with the led light module fitted.
The pic shown does not show the module fiited. You can see how it now looks by looking at this site which shows it fitted ( chrome style and looks realistic )
http://www.msuk-forum.co.uk/topic/38...an-gtr-bodies/
It was ran to set radio gear up and thats about it. Tyres have never been glued to the rims and is essentially brand new.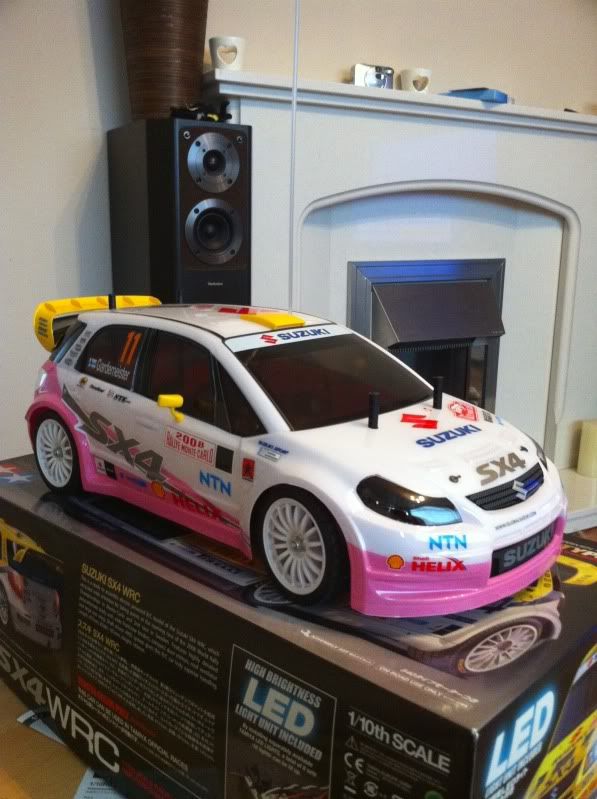 Pro painted shell with no runs etc and is close to box art apart from the change of colour.
£80 ono , collection or meetup preffered Manchester area ( near JE spares ).
colinmilner@aol.com
or pm me on here.
Thanks
Col.
__________________
TRF 501x - Tamiyafied
Madrat - Bograt
Rc10 FT T4
RC18T
Lunchbox Gold
X-6 squared
Lrp, Novak, Robitronic, Ko Propo, Ezrun , Trakpower ,Team Scream, Demon, Microtech, Dms, Good old Jezza, Je-Spares, Bolton Model Mart,
My Feedback
http://www.oople.com/forums/showthread.php?t=25199