Hi there,
Thanks for the answer. I got the answer from official LRP forums too. They say it is compatible. But I have a little doubt. I've checked and it seems that MAYBE it will need some sort of trimming the gear cover

But not too much.
The gearbox cover is really tight (and seems well sealed). The pics, as you requested, are at the end of post.
What I didn't like about this new truck is the body. It is as brittle as an eggshell. Really! I run average brushed system, I drive at racetrack and I try to care for my car as I can, but I had two crashes over curbs (flipped) and I cracked the rear end so badly! Dammit, this body is absolute crap. It is very beautiful, but not durable at all! I have glued it with some glass fibre tape and epoxy. Everything is really strong now, but seems to be too hard (brittle). Another crash will make it crack again. I don't have shoe goo in my country. I suppose it would be more flexible if used. But I've just ordered one from the Internet.
But still, I am getting a Proline or Jconcepts SC body next year (I suppose, that any body would fit, Blitz, SC10, Slash or others).
Another thought about this truck is that the plastic is really flexible and especially the top brace. I am going to build that brace from 3mm aluminium.
And last thing I want to say about this car is that its stock (0.6M) gearing is not enough. If you go down with brushed motor, for like 17T (as my Reedy radon) and use the lowest possible gearing, it still overheats. (it is stock 68T spur and smallest - 15T pinion). Trying not to fry the system I run controlled 5min runs and then cool down the motor and ESC. Maybe the brushless would solve that. And that is why I am getting the 48p gears (they are larger, 72T or 77T), so I can have a lot better gearing choice then.
Please, don't mind the dirty car. It is autumn and cleaning makes no sense until it snows and I close down the season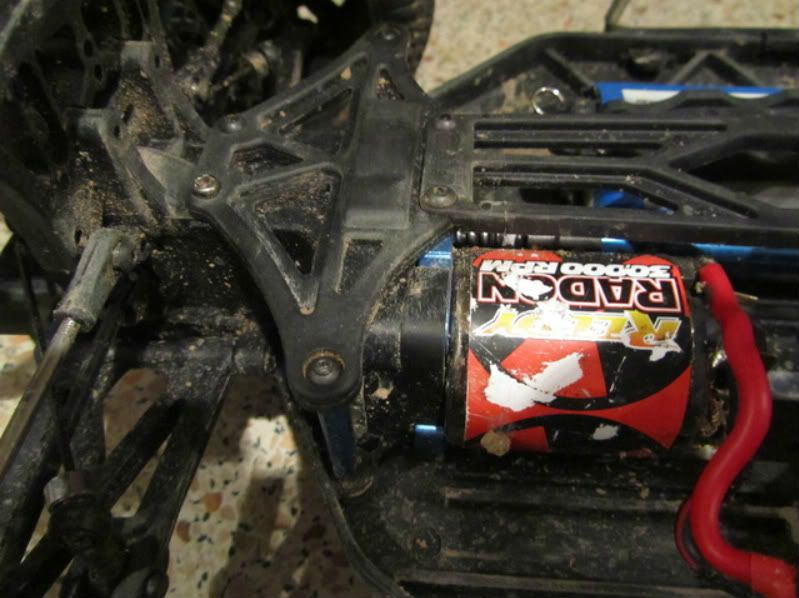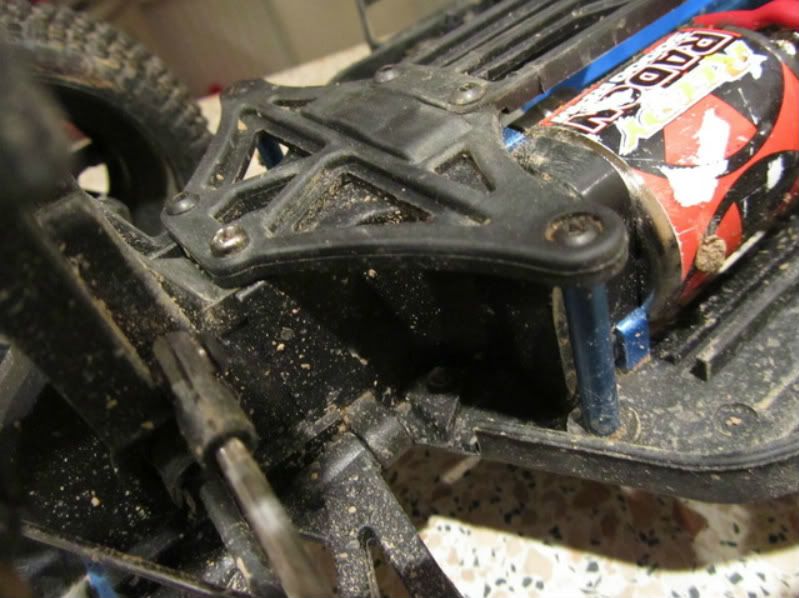 Best Regards,
Mindaugas from Lithuania
--