The Opening Ceremony / Flaggate revisited.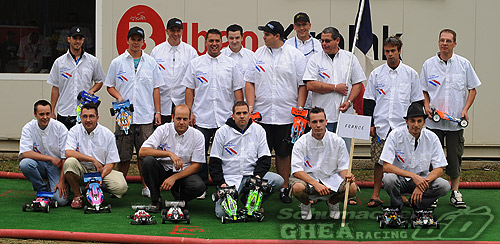 Team France

Team Sweden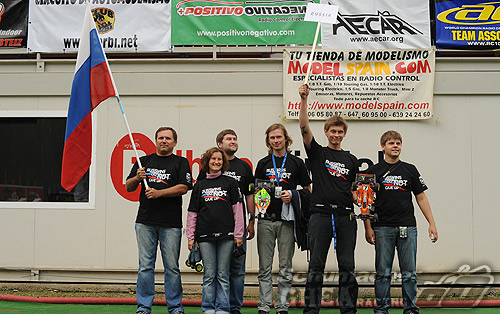 Team Russia - these guys were like rock stars. Woweee!
The mandatory opening ceremony was held at 6:15pm at the end of practice day, it appeared to be a rather complex event, with some apparent confusion over which teams would present in which order. There had also been problems with flag provisions, as team Ireland had arrived to find there was no flag available to them, so the race organisers improvised by 'refashioning' a random other flag that they found in almost-similar colours. This worked alright for team Ireland until team Hungary found themself without a flag. Yes indeed the Hungarian flag had been moulded into the shape of an Irish flag. Seeing as team Hungary were so depleated that they didn't even have a picket board, Ireland kindly returned the flag and called it a compromise.
The young Hungarian hero looked a little lonely on his own, and also we think the name Hungary is ace, so we chose to tag along as his backup team for the procession.
The sun chose to make an appearance for this part of the day, which was nice for the photos. As routine part of the opening ceremony is the 'concourse' competition where each drivers car body shell is judged on its design, some manuel guy won.
Jamie Banks' car made it to the final part of the concourse competition even though it had 'tit' written in large letters across the roof. Oh dear.
The GB team became somewhat bored throughout the long ceremony and were seen to be hurtling cars missile-style at the French team unfortunately positioned at the bottom of the steep banking, they seemed unamused in a French sort of way, and were seen trying to erect small tolls to charge each car as it came down the hill. That was a joke, it didn't happen.
One disapointment was the lack of onlookers - there were a few members of the public watching the proceedings from outside the perimiter fencing but it did seem a shame that people might have missed out on getting interested in the racing.