Junction 28 M1 -

26-11-06

My first time racing anything Nitro! I took the Hong Nor CRT RTR - RACER MAGAZINE review car down to J28M1. The day was a bit of a wet one and the mud was everywhere, making marshalling particularly hazardous. The sun came out and there was no further rain, but it wasn't enough to dry the track as can be seen from the photos.
I qualified 4th in the A and at the 8 minute mark the rear drive cup to the gearbox came loose which pretty much stopped the car doing anything. Overall a really fun day for my first time and will surely return!
Here are a few photos of the action - really I wanted the truck photos but I was marshalling the other truck heat so I only got buggys, oh well, maybe next time.
You can discuss how cool mud is, in the FORUM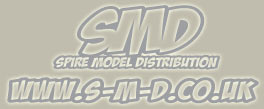 Thanks to SMD and Racer magazine.
All photos are mine, all mine, and not to be used in commercial purposes without prior permission. Jimmy Storey. rc(at)oople(dot)com.