On opening the box i was struck by how BIG this controller is, HUUUUGE!! with an equally huge screen.. I thought my 3PK was big, and received many a comical jibe along the lines of "can you watch tv on that thing", laugh, i nearly wet myself ! :)
This model was a Japanese import, im not even sure you can get them outside of japan at this time. So the included Charger for the 1100mah Nicad pack (included) turned out to be useless in this country as it wont plug in. Not an issue at all if like me you have a charge capable of charging 8 cells at a low amp rate ( i charged the pack at 0.5 amps).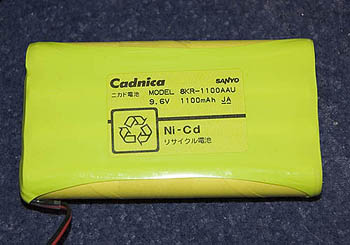 The battery space in the base of the controller looks like it would have room for a 9th cell if you wanted. Battery pack can plug in either way round so its idiot proof.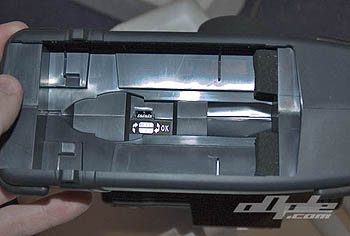 After you charge the Nicad pack for the transmitter you can turn it on and have a play, the On/Off switch is in a nice place for a change, and you can turn the controller on and off while having both hands ready at the controls.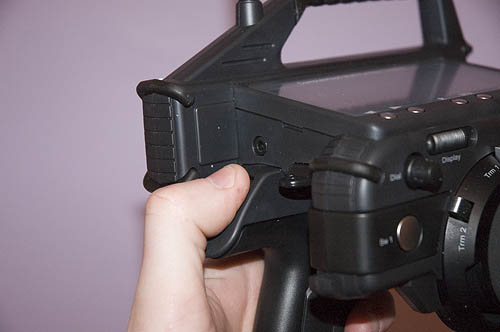 When you turn on the controller you get a scrolling sanwa M11 logo, followed by a screen load of gibberish - well, lots of information !. I was instantly a little disapointed not knowing anything about the radio, i guessed it did not have a backlit screen unlike the 3PK i was coming from.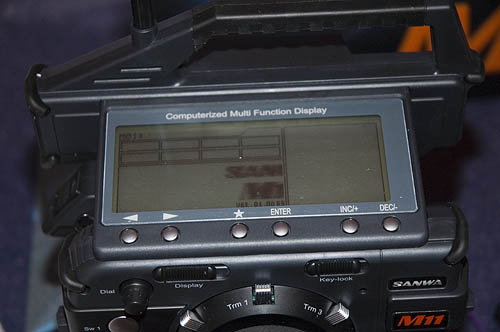 Ofcourse i was wrong and it only took a second to realise my mistake and find the "light me up" button. Wow.. its certainly bright - Bring on the TV gags i cant wait.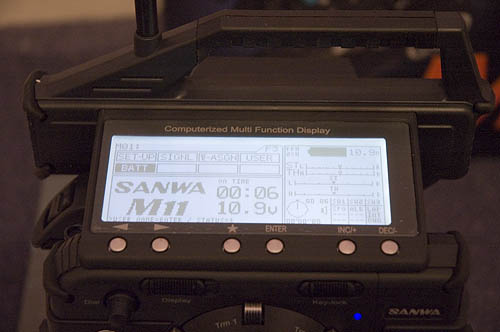 Fiddle your way to the setup window and you can change the BRIGHT white to a darker intense blue colour- probably more suited to racing indoors or low light as it will be SLIGHTLY less annoying to other drivers! :) you can also set the delay before the screen light goes off in seconds - or ofcourse leave the light on all the time.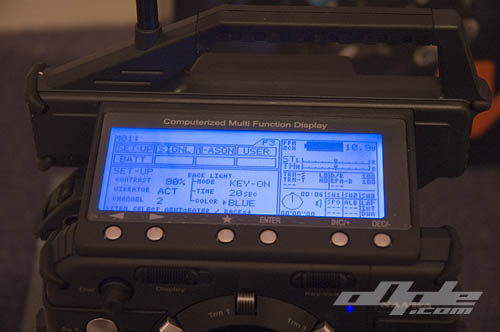 Well clad me in burburry, this is a pikey looking receiver if i ever saw one.. It looks like it came straight out of a RTR vehicle of some sort - a contrast to the receiver that comes with the 3pk, or indeed the m11 controller its self. Its blue and has naff design and lettering! still, at least it will be hidden in the car. Looks aren't everything and im sure its a top performer.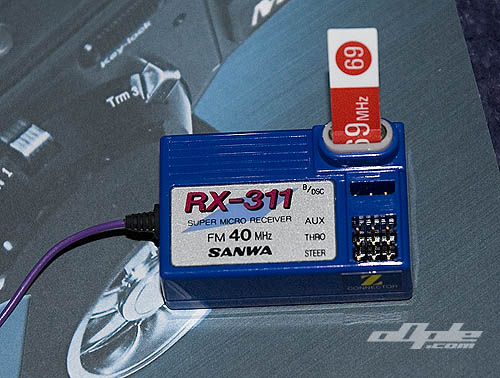 Being from japan, the Xtals that come with the M11 were are not raceable in this country as the Xtal frequency ends in 0 instead of 5. Time to get the wallet out and get some proper UK Xtals - a good reason to buy one in the UK (in 5 years time when they come out over here).
The manual is in Japanese, the shop mentioned this and informed me that they would soon be supplied with English versions of the manual - no problem, the M8 manual might be good enough for most things if you can find one, but the menus look so easy to navigate and understand because of all the text and information available (on screen) that i think you wouldnt need to look in a manual for most functions.
To sum up, i LOVE(d) my futaba 3PK, but its let me down and i fancied a change as my 3pk was so battered and worn (and doesnt currently work at all). Most radios feel cheap and look cheap compared to the 3PK and i wasnt expecting anything like the same quality from the m11 but i was pleasently surprised, the m11 looks the business and feels good in the hand with a nice weight to it.
I'll give the radio its first test soon and report back my thoughts.
Update:
Tested the M11 for the first time last sunday (photos from the club day here), I qualified 5th in the A, but managed to finish 2nd against some fast drivers ive not beaten before. One thing i noticed using the controller was the trigger is a much nicer fit than any controller ive used before, and unlike the 3pk i could use the brakes properly - Its a small detail but it makes a big difference to me, i felt relaxed and "in control" with the M11.
So after my first race with the M11, im very happy, its not only as good as the 3PK but for my little fingers easier to use.
A Proper test for the M11 will be Next weekend, the Southport National, where the M11 has its first downfall - it wont fit in the transmitter compound !!! the boxes are designed for STICK transmitters and "normal" wheel radios like the Ko's and 3pk (without wheel extension).
My Sanwa M11 came from JAPAN, from a nice shop called "RC Champ" ( http://www.rc-champ.co.jp) - I couldnt understand a word on the website (its japanese!) so I emailed to ask wether they had the M11 in 40mhz in stock, a short while later i received a very friendly email in better english than youll get in any shop in yorkshire - guarenteed !! My controller was sent out same day with tracking number. If you want something out of the ordinary that you cant find within the UK i would reccomend these chaps any time.