The 2006 F345 Finals were a departure from the Worcester venue used in previous years for this event, since that track closed last year. Tiverton was to be this years venue and whilst being locally well supported with plenty of South West drivers in attendance, the entry was down a little on previous years, possibly due to the less-than-central location.


Tiverton is well known since Nationals are held there along with a well attended winter series on the venues indoor dirt arena. The F345 championships however were to be held on the lesser known outdoor track, a multi-surface track with massive height changes and off-camber corners – certainly a real off-road track.
Two wheel drive on Saturday was greeted with sun and warm weather which make grip levels high. Team Kyosho driver Nathan Ralls was the hot tip for the weekend and duly set about dominating the meeting with his B4.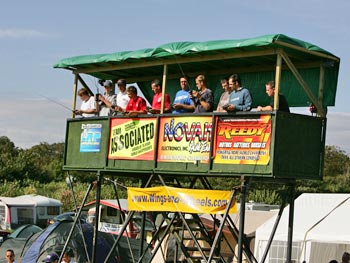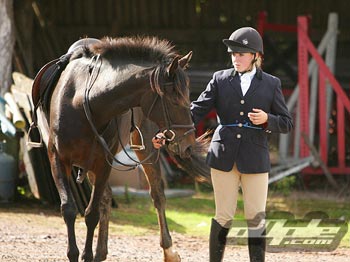 The indoor track used at Nationals is usually a horse riding arena and the weekends racing coincided with a horse show / contest "thing". Basically lots of posh people wearing funny clothes. See photo above.
Nathan took all three legs of the A final despite some controversy when John Spencer took the lead in leg2 – a collision between the pair left Nathan on his roof and after waiting for Nathan to be marshaled, John made a mistake and Nathan didn't look back.
Nathan Ralls took the TQ and win with Richard Reid 2nd and Mark Williamson 3rd.
John Spencer had to settle for 4th despite looking very fast.