The BMR Iconic RC Banzai Challenge is a celebration of all things Japanese from vintage to modern.
Buggy: Any Japanese manufactured is eligible as are Japanese conversions such as the Azarashi Grey Seal.
RallyX: Any 190mm or 200mm converted scale touring car or rally car is eligible. If unsure, please message the Bingham Model Raceway Facebook page for clarification or comment below.
Bingham Model Raceway is conveniently placed just off of the A46 in Nottinghamshire with a lovely off-road
Astroturf track. Trophies will be presented to 1st, 2nd, 3rd places in each final.
A percentage from each entry fee will be donated by BMR to the Parkinsonís UK Charity. There will also be a raffle at
the event with proceeds going to Parkinsonís UK.
BRCA
BRCA membership is a requirement. The Licence costs £20 per annum and runs from December to December. It can
be purchased online from:
https://www.brca.org/
Transponders
BMR use a RC4 Decoder so all mylaps/amb and mrt ptx transponders will work.
Saturday afternoon Open Practice
Complementary Open Practice from 2pm.
Saturday Night Camping
Complimentary Camping on the Saturday night.
Facilities
Toilets, Running water, 4G, Large field, Hot food and drink van for the Sunday.
Links
BMR Website:
https://bmrrc.wordpress.comhttps://bmrrc.wordpress.com
BMR Facebook:
https://www.facebook.com/bmrrchttps:...book.com/bmrrc
To book in click here
:
click me click me
__________________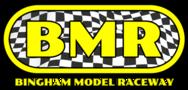 Website:
https://bmrrc.wordpress.com
Schumacher Cat Xls, Schumacher Laydown, Tekno eb410, Rc10 Team(retired), Mardave Cobra, SST 98 Rally Car and TT02 Rally car #71 #deaddogracing #tekno
Autocare, unit 5 candleby Court, Cotgrave NG123RT.