» Online Users: 113
54 members and 59 guests
Acolars, Adam F, adprim, aeb4, Andyp, Axeboy, bbracing,

ben

, BenGab, danmurphy, DarkRedemptor, dazp83, dbizzle5, def12007, dibble34, Dombrasky, Dummy0, evertonal, fakiee, fidspeed, Finch75, Fozzy1989, fransmann, FrogPrince82, G-Kenny, H3N, Hog, Ilias_Arkoudaris, Jay Smith, johnboy, Jordan2010, leestokey, MattPR8, MiCk B., mrspeedy, Neil867, neirda90, nivek, Noob, pb1, Peakey, ralphee, Rich D, Robbiejuk, RobW, Sean Doc, Stickygeko, strodedawg, stuhurley, StwBald, toooldskool, Treedudeben, wezzer
Most users ever online was 1,309, 11-11-2013 at 12:38 AM.
» News
Team Yokomo sign Tom Cockerill
Jan 27, 2015 - 5:30 PM - by jimmy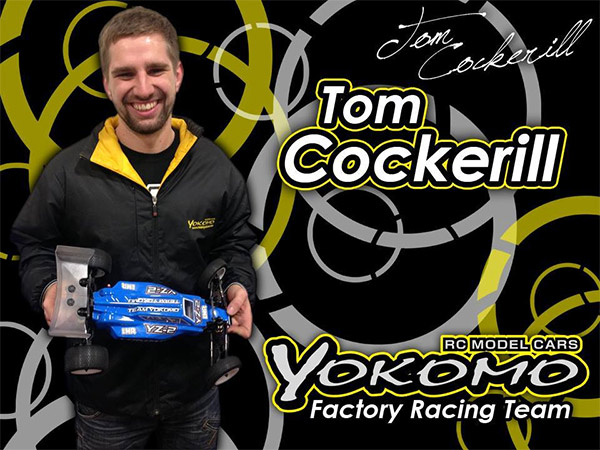 Today we are proud to annouce that accomplished off-road racer Tom Cockerill of the UK will be joining the team!
Working alongside Lee Martin RC in the UK, Tom will be a huge asset to the team as a top-level driver, and his vast racing and technical knowledge will help us accelerate the development of our cars. We're excited!

"I've been racing about 15 years, with my major... [Read More]
oOple Series - Payments
Jan 27, 2015 - 2:14 PM - by jimmy
Hi guys and girls - the oOple Off-road Open Series 2015 has been filling up very quickly indeed and the first batch of payment requests went out a week last Saturday morning - 18th Jan. Because of the large demand, if you've not already paid then your place(s) is at risk.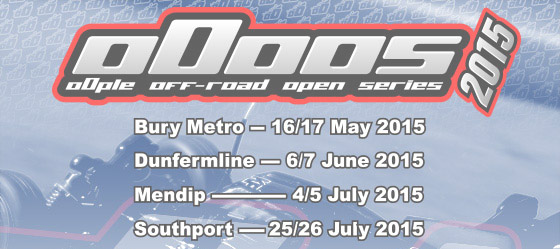 People who've had payment requests since the 18th obviously have longer to pay. This isn't us being harsh -... [Read More]
Decals no more.
Jan 21, 2015 - 3:50 AM - by jimmy
Today I found out the bad news one of my computers has been recently hacked and all my rc related artwork including the source art for printing name decals with all the files and setups that are totally private and simply can't have come from any other source, were stolen and now for sale on the black market to other printers around the world.
It might seem trivial but this is the highly detailed original artwork that's Taken years to create been taken and was purchased by a company in... [Read More]
Serpent SRX4 - 4WD 1/10th Buggy on the way.
Jan 20, 2015 - 3:22 PM - by jimmy
Serpent is about to enter the 4wd 1/10 scale buggy class with the Spyder SRX-4 - designed by long-time Serpent employee and former IFMAR World Champion, Billy Easton.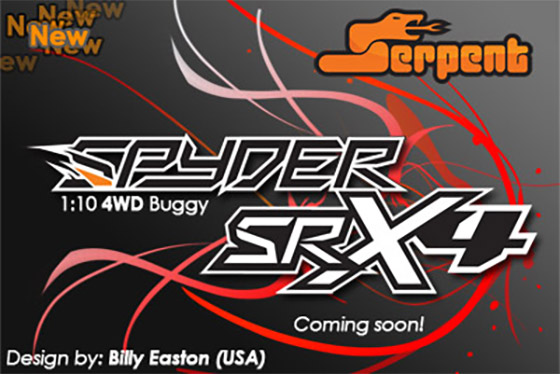 The Spyder line already includes the 2wd RM and MM buggies, as well as the 2wd SCT and more versions to follow.

Billy has been intensively working on this highly innovative 4wd concept over 2014 and... [Read More]
oOple race series entry form online
Jan 12, 2015 - 7:56 PM - by jimmy
The 2015 oOple Offroad Open Series entry form is now live! If you've not raced in the series before then you're in for a treat with a friendly and fun atmosphere suitable for all ages and abilities.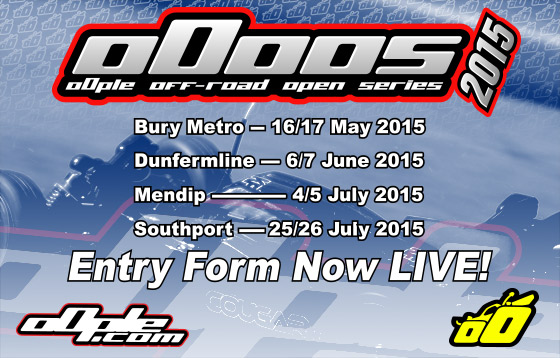 Check out the entry form here:
... [Read More]
British Winter Open Championship - WORKSOP 7/8 Feb 2015
Dec 13, 2014 - 4:56 PM - by jimmy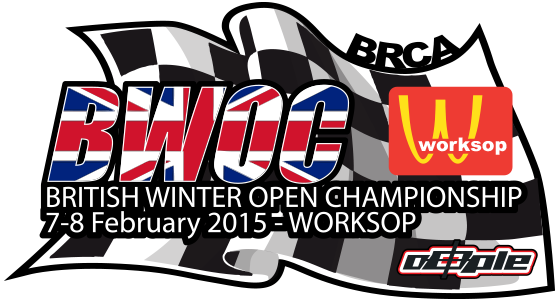 The entry form and information for the British Winter Open Championship to be held at Worksop on 7th Feb 2015 (2wd) and 8th Feb 2015 (4wd) was published by the BRCA on 26th November, please follow this link here to see the information, then you can download the entry form:

... [Read More]
Lowe wins at Chadderton - Photo Gallery
Dec 11, 2014 - 5:04 PM - by jimmy
Last Sunday 7th December saw another round of the popular Batley 'Chadderton' indoor offroad series. Richard Lowe dominated the meeting by taking both classes with his HotBodies D413 and Centro 2WD.




You can check out a gallery of photos from the meeting here:

... [Read More]
2015 oOple Series - Invernational dates!
Dec 08, 2014 - 2:55 PM - by jimmy
After a hard fought meeting yesterday evening where we attempted not to clash with any known events - we've not published out 2015 dates for the oOple Off Road Open series and 'Invernational' events.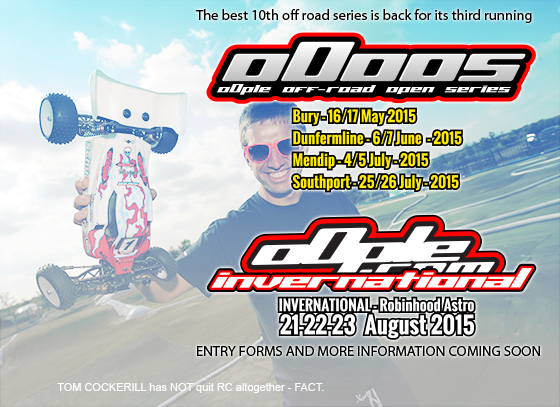 The series entry form will be announced soon!

Bury - 16/17 May 2015
Dunfermline - 6/7 June - 2015
Mendip - 4/5 July - 2015
Southport - 25/26... [Read More]
2014 oOple Tshirts - last few, hurry!
Dec 08, 2014 - 2:12 PM - by jimmy



2014 oOple Tshirts - Now £7 plus postage! Two for 12 plus post Limited sizes available. - No small left, but plenty M, L, and XL possibly XXL.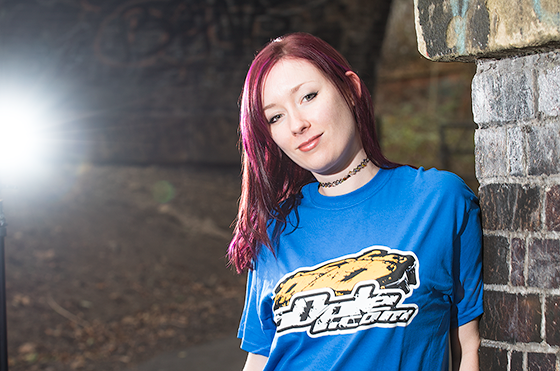 These shirts just have the 'destroyed' oople buggy logo front, and 2014 'tour dates' on the back. shipping is £2.50 in the UK for however many... [Read More]
oOple races 2014 video
Dec 05, 2014 - 4:58 PM - by jimmy


Some action and fun from the 2014 season of oople races.
Tom Cockerill leaves Schumacher - Schumacher Hiring!
Dec 02, 2014 - 7:58 PM - by jimmy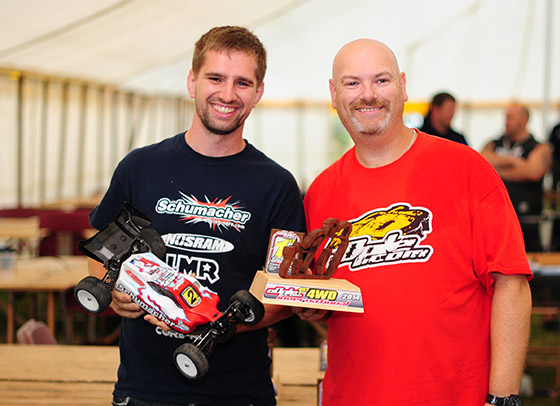 After 5 years at Schumacher Racing - a time in which the race brand has gone from strength to strength - designer Tom Cockerill has called it quits on his R/C design career to work in a different field altogether.
Speaking to Tom, he wanted to make it clear the timing is great for his career and with Schumacher being in such a strong position right now he's also leaving them in the best... [Read More]
16-18th Jan 2015 - Petit RC visits Barcelona
Nov 25, 2014 - 9:43 PM - by jimmy
The 2015 Petit RC race will take place in Barcelona from the 16th-18th January.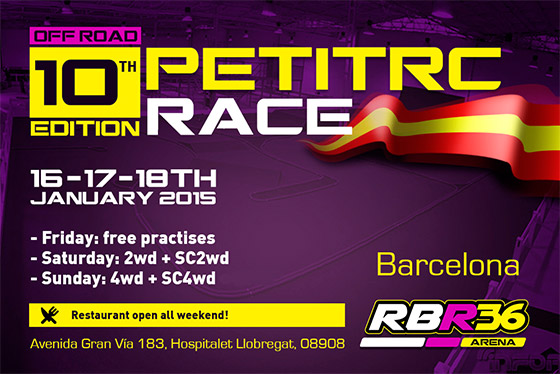 I'm proud to announce you after a real success in France, England, Norway, Germany and Portugal, the 10th ANNIVERSARY of the "PETITRC RACE" race will be celebrate at Barcelona, in the RBR36 arena of World champion Robert Battle in Spain.

Dates: 16-17-18 January 2015
Classes:... [Read More]
» Advertiser