» News
Roger Wood Memorial - 2nd June
May 16, 2013 - 9:32 AM - by jimmy
Roger Wood ran the Bury Metro club for many years and after sadly passing earlier this year the club have organised a proper tribute race with proceeds going to Rogers chosen charity.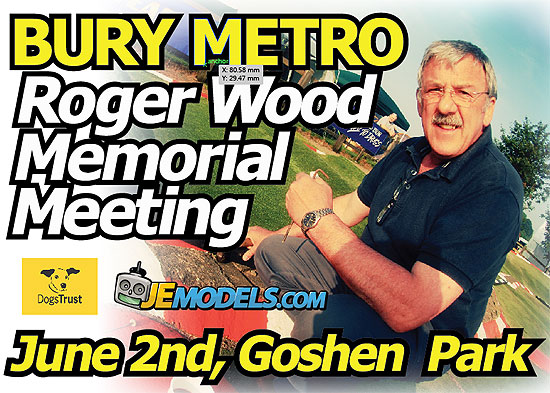 JE Models will have some great prizes on offer and it's looking to be a good fun days racing where we can all share our favourite memories of Roger.

You can download... [Read More]
Sneak preview of the Brand New Vega Elite Rb6 Prototype
Apr 29, 2013 - 9:20 PM - by Mrs oOple
We've caught a glimpse of the new Vega Elite RB6 prototype, featuring a sexy new Gen 3 Flex Chassis, with the motor positioning further towards the rear of the car, and super optimised rear-end geometry.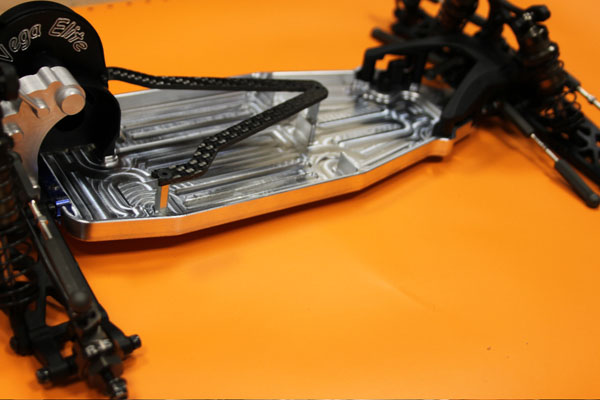 ... [Read More]
oOple Series Round One - Schumacher Double win
Apr 25, 2013 - 2:25 PM - by jimmy
The inaugural oOple Series - or more formally known as the 'oOple Offroad Open Series' - kicked off this past weekend with round one at Stotfold Model Car Club.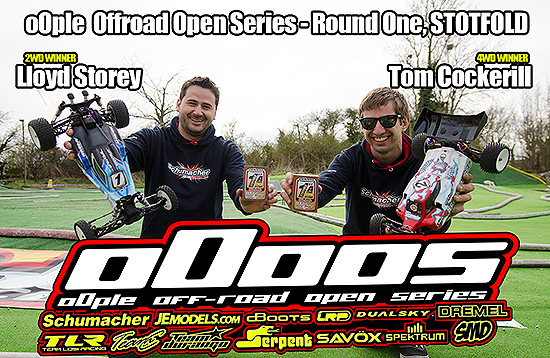 The weather couldn't have been better and the strict 'leave the attitudes at home' warning seemed to work well since everyone loved it!
Nathan Ralls took the early TQ in both 2WD and 4WD classes... [Read More]
Darren Bloomfield takes 2wd win and Neil Cragg wins 4wd at Kidderminster National
Apr 15, 2013 - 8:02 AM - by Mrs oOple
Many of the UK's fastest drivers came together this weekend to battle out their talent at a rather moist Kidderminster 1/10th off road national - round 1 of a 6 part series.

The full race report is online here - thanks to the hard work of Stu Evans who was kept very busy providing all photos for the report.

Congratulations Bloomfield and Cragg - roll on Southport national on May... [Read More]
New surface for Stotfold at oOple Series RD1
Apr 08, 2013 - 1:15 AM - by jimmy

Stotfold Round 1 - oOple Offroad Open Series

The Stotfold club have relaid the track with new AstroTurf for 2013 and have reprofiled the jumps and added another feature.

We still have places available for round 1 so it might be a good opportunity to race on this track before the upcoming National!

If you want to enter please fill out... [Read More]
Invernational 2013 entries
Apr 07, 2013 - 6:27 PM - by jimmy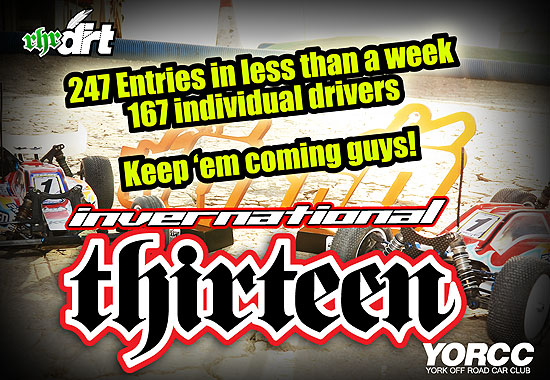 Plenty of entries coming in and it's been less than a week - we still are open for entry requests and look forward to some more overseas drivers this year along with all the guys and girls doing the three rounds of the oOple Offroad Open Series.

2012 saw around 450 entries - so we're more than half way to a similar number already.

... [Read More]
oOple Offroad Open Series website
Apr 06, 2013 - 8:45 PM - by jimmy
oOple Offroad Open Series website is live with information on all the venues.




The oOple Offroad Open Series is getting closer - with the inaugural round kicking off in just a few weeks time. This is going to be a great series that grows annually as we discover our... [Read More]
2013 Bunny Boiler Cup Race Report
Apr 05, 2013 - 2:20 AM - by jimmy

The awesome Bunny Boiler Cup, held over the Easter weekend was dominated by Elliott Boots but that's just a part of the story - for the full report, click HERE to view our full race report from the event.

... [Read More]
oOple Invernational Thirteen - Entries are LIVE
Apr 01, 2013 - 10:13 PM - by jimmy
IMPORTANT NOTE: We do not support RC4 'Purcy' transponders at this or any oOple event.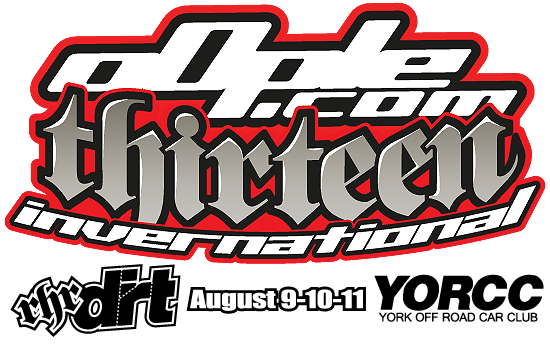 Registration is now open for the 2013 oOple Invernational race - submit your entry request by clicking the logo above or visiting ... [Read More]
Elliott Boots wins Bunny Boiler Cup 2013
Mar 31, 2013 - 7:33 PM - by jimmy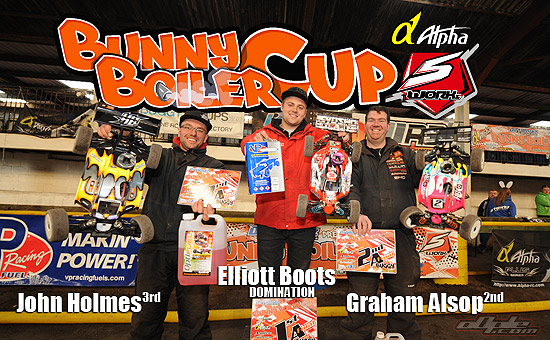 After dominating qualifying - taking all five rounds to sit first on the grid for the A main - Elliott Boots made good on an early mistake which left him third and quickly got into his stride. Alsop did his best to keep with Boots but despite a few errors early on, Boots was just away.

Full report and photo gallery will be online soon on oOple.com
... [Read More]
Elliott Boots TQ's Bunny Boiler 2013
Mar 30, 2013 - 8:58 PM - by jimmy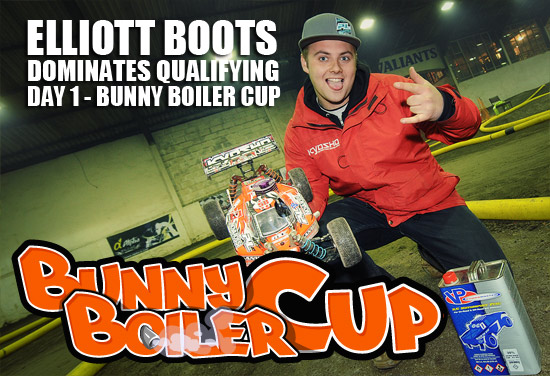 With a rather dominant performance, young Elliott Boots took the TQ at the inaugural 'Bunny Boiler Cup' event held in an indoor dirt arena in Lancashire.

With two from five rounds to count - Elliott took the win in all four rounds on the first day of the event to cinfirm the TQ spot. With only one qualifier left he can't be ousted from his #1

... [Read More]
Euro Offroad Series - Round Three report
Mar 21, 2013 - 8:30 AM - by jimmy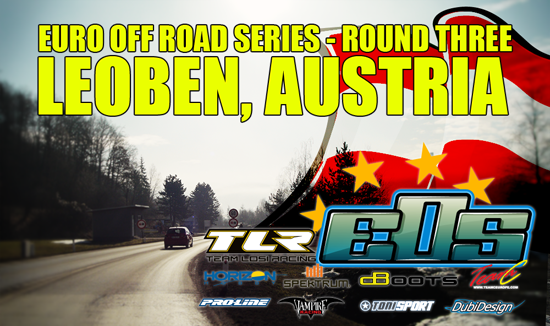 Yes - that's right, not much Zombie action

... [Read More]