» News
Team Durango new direction in the USA
Nov 21, 2014 - 7:56 PM - by jimmy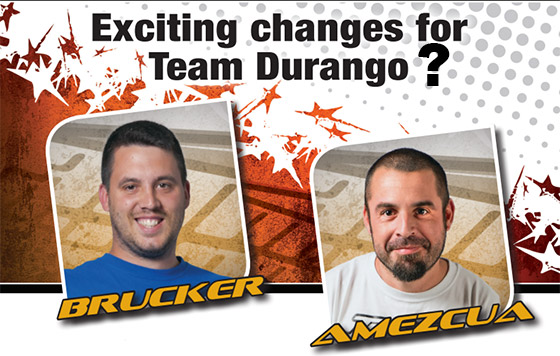 With Mr.Durango Gerd Strenge himself leaving along with likely the best prospect they've had in the uber talented Joern Neumann - Team Durango would look to be on a one way (TM) slide to sideshow status in the realm of model car racing. But with all the recent changes for the undeniable worse at least for their image - there's also been some apparent positives with changes in... [Read More]
2015 Euros, Dedicated Website & Confirmed Dates
Nov 18, 2014 - 8:48 AM - by James
Robin Hood Raceway have released their dedicated website for those attending or wishing to follow the EFRA 2015 1/10th Off-Road European Championships.

www.UK2015.com provides information on hotels, the venue and facilities, location and more, all information on the site will be finalised at the end of January 2015.

The confirmed dates are:

Warmup - 19,20,21 June

Championship - 3-8 August... [Read More]
Two new 'Name Decal' designs now online.
Nov 09, 2014 - 11:01 AM - by jimmy
A couple of new name decal designs added to the 'Custom Name Decals' page!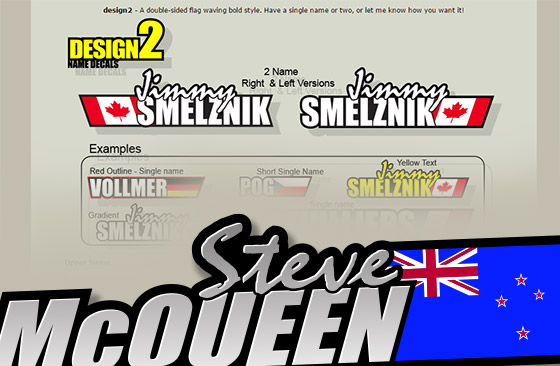 Go here:
http://www.oople.com/decals/



Ronnefalk joins HB
Nov 07, 2014 - 11:14 AM - by jimmy
David Ronnefalk has joined current 8th Buggy World Champion, Ty Tessmann, at HPI / Hot Bodies.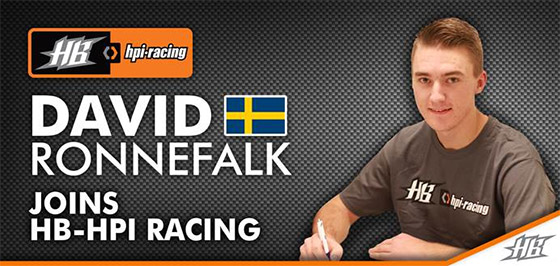 Team HB is thrilled and pleased to announce that multiple European Champion David Ronnefalk will be joining our off-road racing team!

"I would like to thank Tatsuro Watanabe and Team HB for giving me the opportunity to join the team. I'm very excited to get started with... [Read More]
EOS Poznan
Oct 25, 2014 - 6:56 AM - by Oscar
Well it might not be a full scale oOple attack on the world of Eurotrash reporting, but a couple of us guys are currently out in the bland open space known as foreign land. I am of course referring to the super well run Euro Off Road Series or EOS for short. Jimmy considered being here to take awesome photo's and write cool stuff, but he was sadly denied the option as the UK border agency refused to renew his recently expired passport because the application had the attached a photo of the PG... [Read More]
Bodyshell auctions for charity
Sep 01, 2014 - 11:10 PM - by Col
Show some love for a great cause - our very own Ben Jemison (oOple Invernational winner and RHRD legend) is doing his bit for charity and has put up 5 great bodyshells for auction on eBay with 100% of the proceeds going to the Childrens Heart Surgery Fund.
Happy bidding guys!

http://www.oople.com/forums/showthread.php?t=156225
oOple Invernational - Cockerill & Jemison take wins
Aug 12, 2014 - 2:32 PM - by jimmy
The fifth running of the oOple Invernational (Invitational-International) took place this past weekend at the Robinhood Raceway 'RHR Dirt' track in Nottinghamshire, England.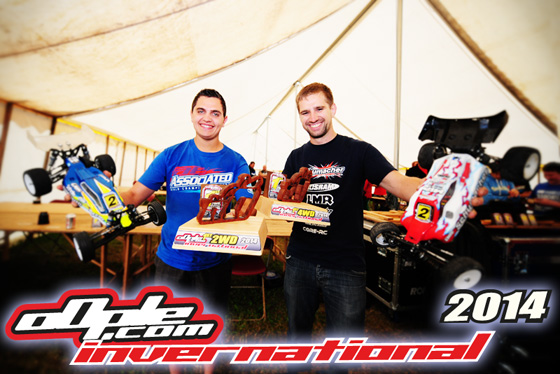 Tom Cockerill took the win in 4WD buggy and Ben Jemison took 2WD. Neil Cragg TQ'd both classes but wasn't able to convert this into the win. Adam Skeling meanwhile took the win in Short Course.
... [Read More]
Vaterra Chevy Blazer "Ascender" scale truck
Aug 07, 2014 - 9:10 AM - by jimmy
Horizon have announced the latest Vaterra kit based upon the retro-cool Chevy Blazer truck, with a realistic 'scaler look' but without the high price of some of the offerings out there.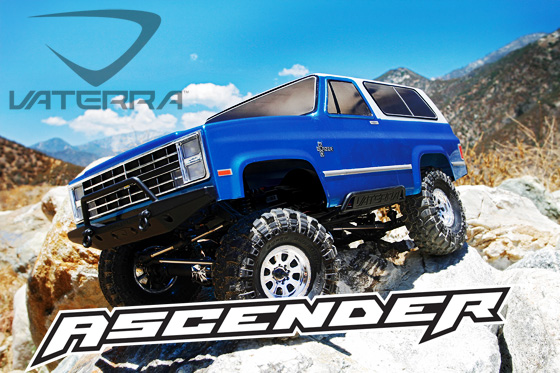 VTR03023
Chevrolet K-5 Blazer Ascender™ Kit
£249.99 (RRP)

The Chevrolet K-5 Blazer is one of the most popular 4x4 vehicles off all time. This 1/10-scale kit gives... [Read More]
Schumacher's Darren Bloomfield takes 2014 2WD BRCA title
Aug 04, 2014 - 3:02 PM - by jimmy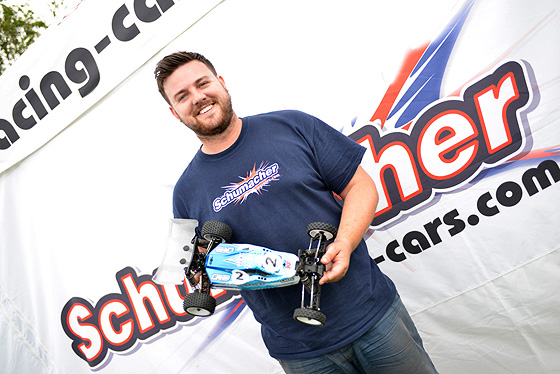 This weekend was the 5th Round of the BRCA Off Road National Series, held at Stotfold Model Car Club. Going into the 2wd event Schumachers Darren Bloomfield had a chance to wrap up the 2wd title, whilst Tom Cockerill had an outside chance to take it to the final round with a good result. But it was the Schumacher KF of Simon Moss that led the way in qualifying, taking the opening 2... [Read More]
Evison, Wood and Mcfadyean take wins at oOple series final round - Southport
Jul 16, 2014 - 11:24 PM - by jimmy
The final round of the 2014 oOple Off-road Open Series - oOoos - took place this past weekend at Southport in the North West of England.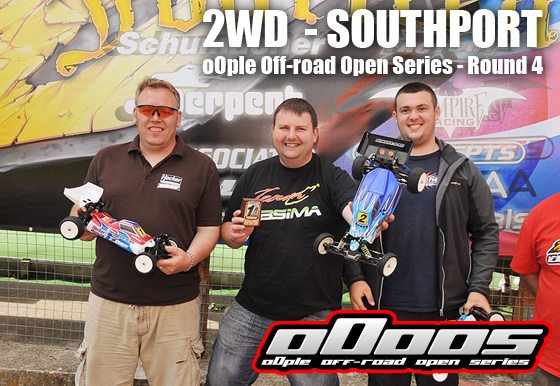 Stuart Wood leading the 2WD championship had a good start - taking three 1st in rounds during qualifying. Chris Evison and Simon Larkin took a round each.

Stu wasn't so composed in the finals however and it was Southport ace... [Read More]
Ben Jemison takes double win at oOple series round 3
Jun 23, 2014 - 7:25 PM - by jimmy


Ben Jemison dominated the Robinhood penultimate round of the 2014 oOple series and his pace was incredible start to finish. Ben took all 5 qualifiers in both 2WD and 4WD - and took the win in most legs of 2wd and 4wd a-finals, losing out only once to James Helliwell. Not a bad performance. The meeting had around 160 entries with guys coming from Scotland, Ireland, Denmark and France.

... [Read More]
Jemison-North-Wood Win At oOple Series RD2 - Mendip
May 19, 2014 - 6:19 PM - by jimmy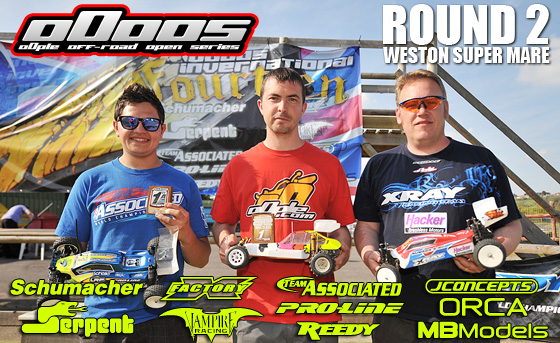 This weekend saw the second round of the 2014 oOple Off-road Open Series - oOoos - at the fantastic Mendip / Weston Super Mare facility in the South West of England.

After two days racing it was Ben Jemison in 4WD who took the TQ away from James Helliwell by virtue of his faster time with both drivers on the same points. Ben went on to take all three legs of the A to show some serious... [Read More]