» News
Service for Jimmy
Jun 04, 2015 - 11:47 PM - by Mrs oOple

Jimmy 'oOple' Storey - 1973-2015.

On behalf of myself, Jimmy's sister Catherine, and our close family and friends, thank you so much to everyone who has extended kind words of support over the past few days. The lovely messages and various tributes to Jimmy have been comforting during an extremely painful time.

We... [Read More]
Jimmy
May 31, 2015 - 12:45 PM - by Stu
It's with infinite regret I pass on the news of the passing of Mr James Storey. Jimmy will be sadly missed by his family, friends and the R/C community.
oOple INVERNATIONAL entry form - live!
Apr 01, 2015 - 7:05 PM - by jimmy
The entry form for the 2015 oOple Invernational race is now live:

http://oople.com/rc/ooplerace2015/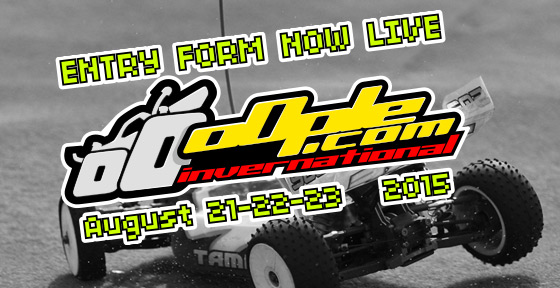 Stu Evans awaits your entries eagerly. The event is back on the awesome astroturf track this year and kicks off on Friday with practice - more information will soon be added to ... [Read More]
oOple Invernational 2015 - August 21-23
Apr 01, 2015 - 2:12 AM - by jimmy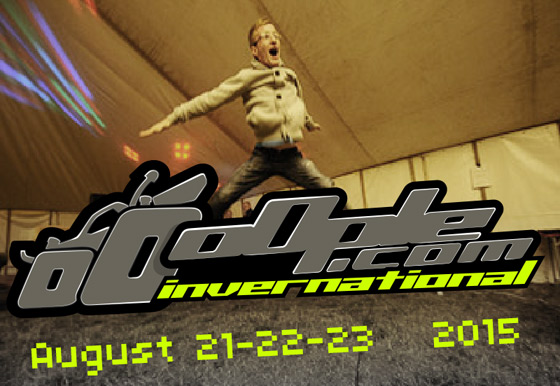 ENTRY FORM WILL BE ONLINE WEDNESDAY 1st April
The 2015 oOple Invernational returns to the Astro Turf at the York Off Road Car Club / Robinhood Raceway venue. The track has had a lot of work and should be ready for some great racing action.

Just like the 2014 event, 2015 will see a whole load of 'extras' laid on for the racers and families. If you're from... [Read More]
ENTRY FORM - International Race 19-21 June 2015 (Euros Warmup) @ RHR-Dirt
Feb 16, 2015 - 11:37 AM - by James



INTERNATIONAL RACE 19,20,21st June 2015

York Off-Road Car Club are pleased to announce entries for the International Race at Robin Hood Raceway on 19th, 20th and 21st June 2015 at RHR-Dirt are now open! Please see the entry form below for details!

Further information on the site and events can be found throughout their dedicated website... [Read More]
2015 British Winter Open Champ - REPORT ONLINE
Feb 10, 2015 - 6:56 AM - by jimmy
An awesome weekends racing at the 2015 British Winter Open Championships this past weekend is captured the best we could in our full race report online now!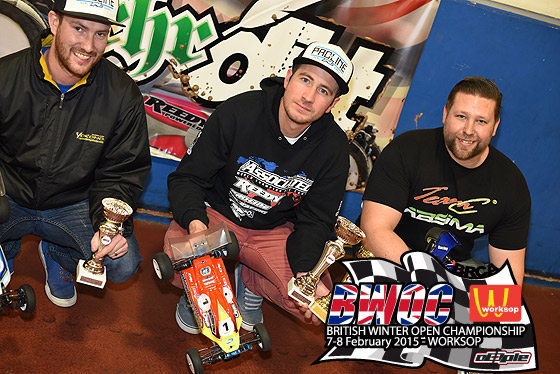 http://oople.com/rc/photos/bwoc2015/

I'm going filming in.... 7 minutes, so some extra bits will be added to the report this evening when I get back.
MB Models & Balls Out - oOple Race Sponsors
Feb 05, 2015 - 12:39 PM - by jimmy
MB Models and their BALLS OUT brand of ever expanding R/C accessories - from batteries to wire, and a lot more to come - are once again sponsoring the oOple races for the 2015 season.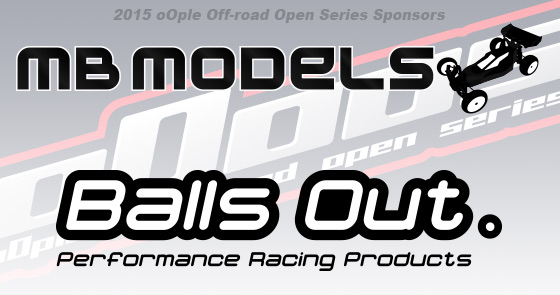 Massive thanks to Michael Ball(s) for his continued support that helps us put on some great races - for you, the racers!
Schumacher - oOple Race Sponsor
Feb 05, 2015 - 12:35 PM - by jimmy
In what's sure to be the best oOple series yet - the sponsors that help us put on the events, including the 'Invernational' are starting to come in. First up is long-time supporter Schumacher!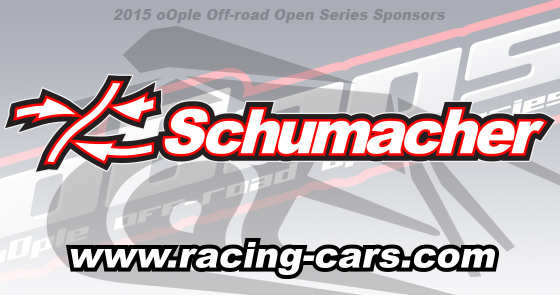 Thanks to Schumacher Racing for all their support and once again in 2015 - as we look to make our race series bigger and better - for the racers.
Team Yokomo sign Tom Cockerill
Jan 27, 2015 - 4:30 PM - by jimmy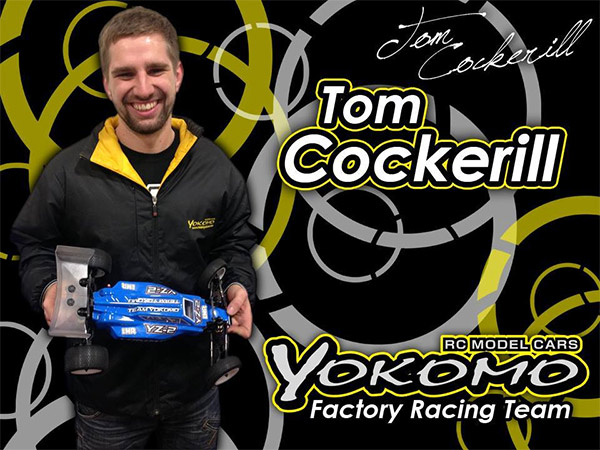 Today we are proud to annouce that accomplished off-road racer Tom Cockerill of the UK will be joining the team!
Working alongside Lee Martin RC in the UK, Tom will be a huge asset to the team as a top-level driver, and his vast racing and technical knowledge will help us accelerate the development of our cars. We're excited!

"I've been racing about 15 years, with my major... [Read More]
oOple Series - Payments
Jan 27, 2015 - 1:14 PM - by jimmy
Hi guys and girls - the oOple Off-road Open Series 2015 has been filling up very quickly indeed and the first batch of payment requests went out a week last Saturday morning - 18th Jan. Because of the large demand, if you've not already paid then your place(s) is at risk.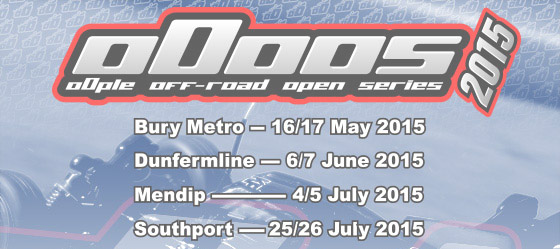 People who've had payment requests since the 18th obviously have longer to pay. This isn't us being harsh -... [Read More]
Decals no more.
Jan 21, 2015 - 2:50 AM - by jimmy
Today I found out the bad news one of my computers has been recently hacked and all my rc related artwork including the source art for printing name decals with all the files and setups that are totally private and simply can't have come from any other source, were stolen and now for sale on the black market to other printers around the world.
It might seem trivial but this is the highly detailed original artwork that's Taken years to create been taken and was purchased by a company in... [Read More]
Serpent SRX4 - 4WD 1/10th Buggy on the way.
Jan 20, 2015 - 2:22 PM - by jimmy
Serpent is about to enter the 4wd 1/10 scale buggy class with the Spyder SRX-4 - designed by long-time Serpent employee and former IFMAR World Champion, Billy Easton.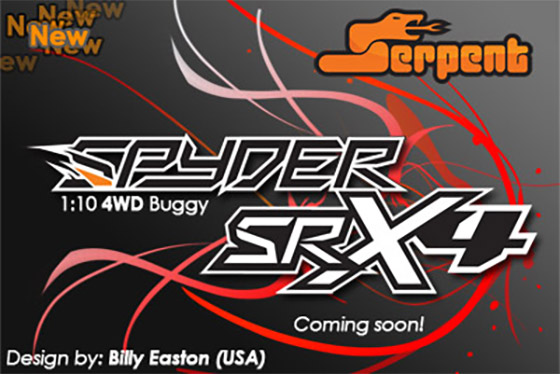 The Spyder line already includes the 2wd RM and MM buggies, as well as the 2wd SCT and more versions to follow.

Billy has been intensively working on this highly innovative 4wd concept over 2014 and... [Read More]