» News
Invernational 17
Feb 18, 2017 - 6:07 PM - by Stu
With summer fast approaching we look forward to the eigth running of our ever popular Invernational event.
We listened to your feedback after last years event, subtle changes have been made both on and off track for Invernational 17.

As always the meeting will be at our spiritual home of RHR, lots of racing, fun for the kids (and the big ones)... [Read More]
Schumacher to Re Release the XL!
Jan 31, 2017 - 9:22 PM - by Peakey
A guys just posted on Facebook that he's seen Schumacher's latest offering in the guise of a Cat XL Masami re release! I for one can't wait!

https://www.facebook.com/groups/icon...5617371118360/
oOple Open Off Road Series 2017 ENTRIES OPEN
Jan 04, 2017 - 9:20 PM - by WHITTLER555
Entries are open for the 2017 oOple Off Road Open series.



You can enter by visiting - www.oooos.co.uk

Once on the Home page you can see an... [Read More]
Iconic RC Revival 2017
Jan 01, 2017 - 1:42 PM - by gainsy
Am proud to announce the details for this years Revival meeting
Revival 2017 is a vintage racing festival for the Parkinsonís UK charity and will take place across the weekend of

Saturday 29th and Sunday 30th of July at A1 Racing Club in Grantham, South Lincolnshire.

Buggy Classes

... [Read More]
SOUTHPORT GP JAN 2017
Dec 19, 2016 - 9:52 PM - by WHITTLER555
Southport Indoor GP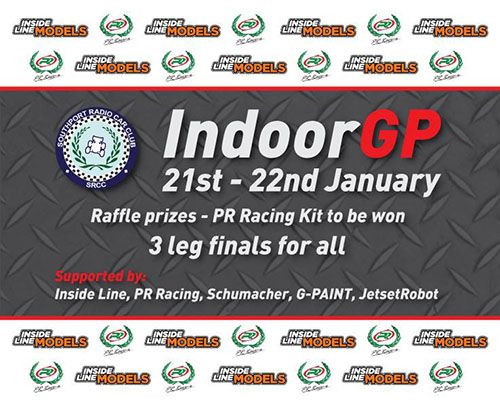 2017 oOple Off Road Open Series Dates!!
Nov 23, 2016 - 7:03 PM - by Stu
Dates are announced fore the 2017 oOple Off Road Open series.



8th & 9th April - RHR Astro
13th & 14th May - Broxtowe
10th & 11th June - Teeside
1st & 2nd July - Mendip
22nd & 23rd July - Bury Metro

Entries will open early in the new year, watch this space for more... [Read More]
The Brett Davis Vintage GP
Oct 02, 2016 - 8:59 AM - by gainsy
The Brett Davis Vintage GP is in memory of a much loved fellow racer who had a real passion for the vintage RC buggies of the 1970ís and 80ís and onwards. Raising money for the John Taylor Hospice, Brettís chosen charity, this indoor

... [Read More]
Southport Turf Wars The Astro Awakens - Again!
Sep 29, 2016 - 2:53 PM - by WHITTLER555
The Southport club are proud to announce this years Indoor Series based at

Ian Robinson Sports Centre, Merchant Taylors' School, Crosby
Sat Nav:- Liverpool Road, Crosby, L23 0QP - MAP



[IMG]
[/IMG]
Batley 2016 Indoor Winter Series
Sep 01, 2016 - 12:20 PM - by Oscar
Batley Buggy Club are proud to announce the winter dates at their new indoor home, MB Models.



As on the on-road community can already confirm, MB Raceway is undoubtedly one of the country's premiere venues, boasting a clean environment, with pit tables, chairs and electric points all provided. The current layout will be changed to include features as you... [Read More]
oOoo's Winter 2016/2017
Aug 16, 2016 - 8:03 PM - by Stu
Information for the 2016/2017 oOoo's Winter Series.

The meetings will be held at:
Radclyffe Athletics Centre, Hunt Lane, Chadderton, 0L9 0LS.

Dates are as follows:
Round 1 - 9 October 2016
Round 2 - 13 November 2016

oOople Xmas Weekender – 10/11 December 2016

Round 3 - 15 January... [Read More]
We need your feedback, oOple Invernational 2016.
Aug 09, 2016 - 8:02 PM - by Mrs oOple
We need your feedback!
Help make next year even better

"Weíve worked hard to make the Invernational special for everybody so please take the time to fill in our survey with what you like what you didn't like and what you would like to suggest to make Invernational 17 more awesome."

Each entrant for this year's Invernational Race will receive a survey by email - constructive feedback will help us to shape the future Invernational races based on what we... [Read More]
oOple Invernational 2016 - Report Online
Aug 07, 2016 - 11:45 PM - by Mrs oOple
The 7th annual oOple Invernational event was hosted this weekend at Robin Hood Raceway in Nottinghamshire.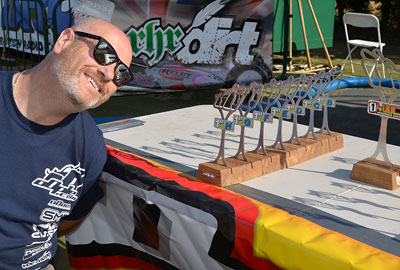 Michal Orlowski from Poland returned to the venue where he won last year's European championship title, to take the TQ and win in 4wd at the oOple... [Read More]