Media
Here you can download oOple logos and other stuff
oOple.com Logo

PSD - AI - EPS
Classic oOple logo in various formats.
Right Click and save as
'photo: oOple.com' Logo

PSD - GIF

For those people who have used a photo in their creation - whether you asked permission or not (you should), you can now add a tiny photo credit logo if you want. This lets people know who took the photo you used, and is small enough not to intefere with your usage of my photo - banner, web artwork etc..

Downloadable as a transparent GIF or a transparent PSD file - this is easy to integrate with your needs. Now there are NO excuses! ;)
Right Click and 'save as'
These logos are all copyright Jimmy Storey and are provided for your use in linking and or refering to this website. Any other use then permission must first be sought.

XFactory X6
1280x960
X-6 review car in action!
Tamiya TRF 501X
1600x1200
Hayato's B4 on the grid - about to win the 2007 Worlds!
BJ4 Worlds Edition - Review
800x600 - 1280x960
The BJ4 Worlds Edition review car
Predator @ Kidderminster
800x600 - 1280x960
Tom Yardys predator x10 mid-air at Kidderminster national 2006.
XX4 @ Tiverton
800x600 - 1280x960
Mat Dodds Losi XX4 at Tiverton National 2006, caught in the sun.
Yokomo BX Review Car
800x600 - 1280x960
Yokomo BX review car mid-turn at a local quarry for action photos.
Left click to load the pic in your browser, then you can right click on it and set it as a desktop background. Or alternatively right click on the link and save it to your computer first.
all images, designs and concepts copyright 2003-2005. All Rights Reserved. Jimmy Storey. rc(at)oople(dot)com.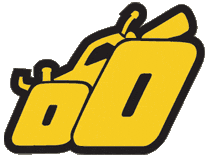 click the oO logo to go back to my R/C page.