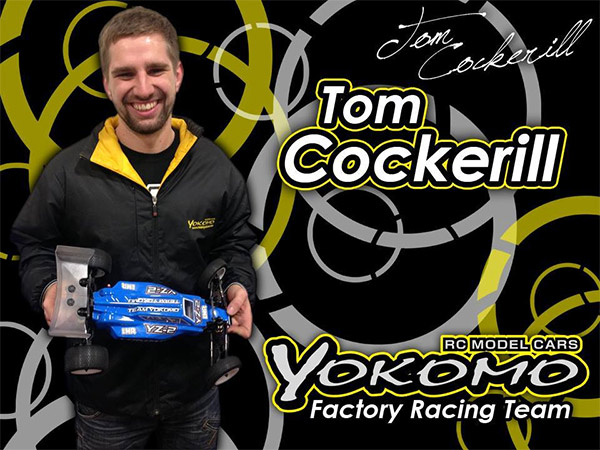 Today we are proud to annouce that accomplished off-road racer Tom Cockerill of the UK will be joining the team!
Working alongside Lee Martin RC in the UK, Tom will be a huge asset to the team as a top-level driver, and his vast racing and technical knowledge will help us accelerate the development of our cars. We're excited!
"I've been racing about 15 years, with my major results including a UK 2wd National title, Multiple Euro and EOS A Mains, 5x Belgium GP titles and the 2wd DHI Cup. I'm really looking forward to joining the Yokomo team. The cars have been really good in testing, and I'm excited to get into the racing season with them. I'll be competing the UK National Championship, European Championships and the World Championships in Japan."
(Wonder what happened to the news on another site that Tom had left RC for good? - LOL)