Mayday Mayhem
is back again for another fun filled and exciting event. This year will hopefully be as good and probably better than last years event and we are inviting you and a team of your friends to race and hopefully win the Mayday Mayhem Cup. The beauty of endurance racing is that it is not the team with the fastest car who wins, it is the team who is the most consistent and have a reliable set-up. As this is a team event then it also means that individual skill is not a factor and so each team has an equal chance of winnig.
WBMCC are looking for a maximum of ten teams to compete in this event, get yourself a team together and sign up for this event.
Friday evening 7th May 2010
Race rules:
Teams: min of 3, max of 5 drivers.
Chassis: any available 1/10 scale on-road car 2wd or 4wd, bodyshell must cover all wheels, max width 200mm.
Batteries: Max size 7.4v
Motors: Any
Tyres: Any
Repairs: Must be carried out, in the pits not out on track.
Lap Counting: One transponder per team.
Race Distance/Time: 2Hrs 24Min
http://www.wbmcc.com


__________________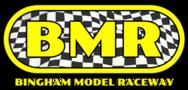 Website:
https://bmrrc.wordpress.com
Schumacher Cat Xls, Schumacher Laydown, Tekno eb410, Rc10 Team(retired), Mardave Cobra, SST 98 Rally Car and TT02 Rally car #71 #deaddogracing #tekno
Autocare, unit 5 candleby Court, Cotgrave NG123RT.